Specializing in providing written and oral translation services in the following areas:
Marketing/Publishing
Law
Law Enforcement
Health/Medical
Social Services
Environment
Technical
Commercial/Business
Insurance
Localization
read more »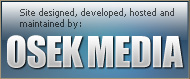 If you are interested in contacting us, please use the contact information below. We look forward to hearing from you.
PO Box 87645
Tucson , AZ 85754-7645
(520) 401-0668
(520) 743-4881 (Fax)

Partners and Professional Memberships.

Our Background.
Our company is located in Tucson, Arizona and has been in business since 1998. We have over 25 years of....